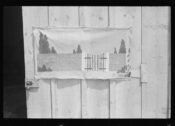 Southern Legitimacy Statement: I used to race against chickens in the backyard after my Papaw lopped their heads off. I also once inadvertently bought a goat at the sale barn. Red Sky Morning I didn't sleep well. All night long,
...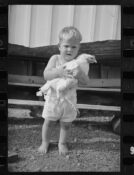 Southern Legitimacy Statement: I was born in Jacksonville, Florida, have lived in Asheville, North Carolina, for over thirty years, and feel most at home on the Tybee Island beach. Hometown Lies "No soy de Miami, pero mi abuela es de
...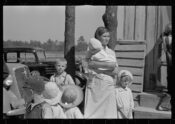 Southern Legitimacy Statement: I have eaten liver mush, frog legs, and gator bites. Worn orange overalls and purchased with $2.00, tiger stamped bills at Clemson football games. I have walked the swinging bridge at Grandfather Mountain and known that I
...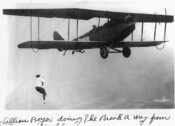 southern legitimacy statement: It's not just the music or long summers, but the slow and easy breezes and sweet teas that makes Southern exposure life-fulfilling. Schooled in Southern Illinois, thrived in Houston, Texas, and now awake in the setting sun
...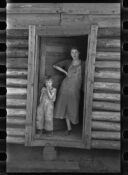 Southern Legitimacy Statement: i have a snarly relationship with the south. i was born in richmond moved to south carolina back to richmond then north carolina back to richmond stint in ohio back to richmond. always here in spite of
...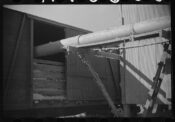 Southern Legitimacy Statement: Driving south down 17, I know when I'm finally home. The distinctive smell that continues to get stronger. It can be overwhelming, and certainly repulsive to some at first, but over time it becomes an oddly welcoming
...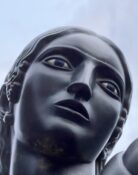 So, here's the deal, ya'll. The CNAME is part of the DNS and the DNS tells the server to open your website. I think? Somehow, in their infinite capacity to screw up websites, GoDaddy changed the CNAME for www.deadmule.com and
...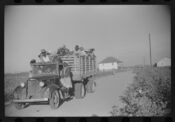 Southern Legitimacy Statement: I was raised during the late 1940s to the early 1960s in Central Florida, not usually considered a Deep South state, but still not without some of the South's more defining aspects at the time such as
...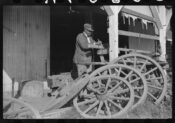 Short and sweet, it's too gosh darn hot to think. I know you know. Take a few minutes out of your day and peruse a few bits of short fiction. And, thanks to prodding from a friend (you know who
...