Syracuse University Press announces that Brian O'Hare's short story collection "Something Hidden" is the winner of the 2021 Veterans Writing Award. O'Hare is a graduate of the U.S. Naval Academy and former U.S. Marine Corps officer. Currently, he's an award-winning writer and filmmaker living in Los Angeles. His work has appeared in "War, Literature and the Arts," "Santa Fe Writers Project" and "Hobart," and has been nominated for two Pushcart Prizes. He was recently named a Writing Fellow at the Virginia Center for the Creative Arts.
Veterans Writing Award judge Phil Klay praised O'Hare's work, noting "Something Hidden" is written in delightful, incisive prose bursting with humanity. It is deeply observed and emotionally powerful, sharp on both the cultural mores of young men and on the deeper consequences of what happens when that mixes with American military power. And each story boasts richly imagined characters that live on in the mind long after you've finished reading."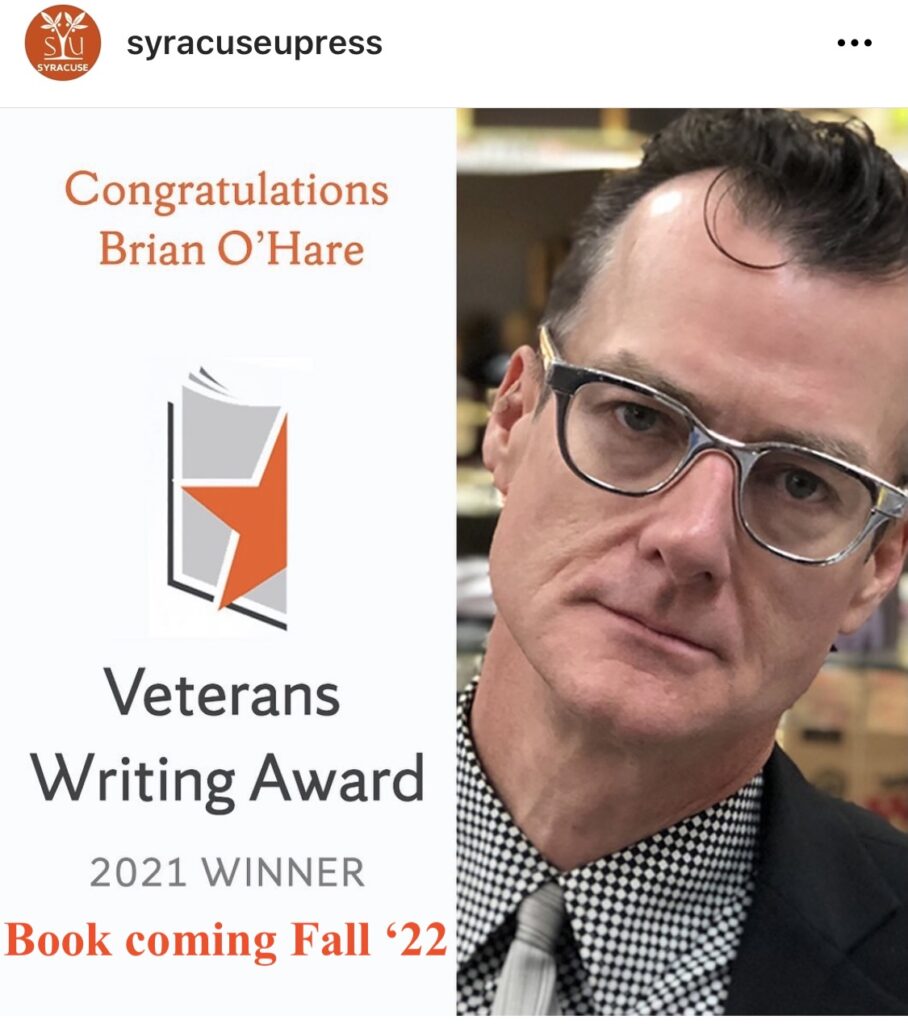 Syracuse University Press, in cooperation with the Institute for Veterans and Military Families (IVMF), established the Veterans Writing Award in 2019. The mission of the award is to recognize the contributions of veterans to the literary arts, shine a light on the multivalent veteran experience and provide a platform for unrecognized military writers. This contest is open to U.S. veterans and active-duty personnel in any branch of the U.S. military and their immediate family members. This includes spouses, domestic partners, parents, siblings, and children. We encourage women veteran writers, veterans of color, Native American veterans, LGBTQ veterans, and those who identify as having a disability to submit. Although work submitted for the contest need not be about direct military experience, we seek original voices and fresh perspectives that will expand and challenge readers' understanding of the lives of veterans and their families.
Brian's memoir "Sheep Dogs" featured in January 2021 on the Dead Mule is available by clicking here.
The short story collection, printed by Syracuse University Press, will be out in Fall of '22.