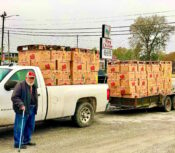 Are you Southern? Then you know what I'm talking about here. Collards. The Collard Man, who sold his produce at the corner of Bridge Street and Third died this year. For months, a large white bow with a lovely silk floral
...
Life is but a dream. A dream within a dream. The October issue is online for the most part. There remain a few chapbook reviews left to publish and they'll be available soon. Big news: I attended an extensive workshop
...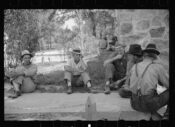 Southern Legitimacy Statement: I was born in Richmond, Virginia and still live there. My momma was from Franklin County and grew up on bootleg money. My daddy's from Johnson City, Tennessee. When it's warm I try to jump in the
...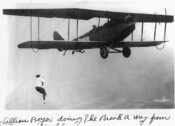 southern legitimacy statement: It's not just the music or long summers, but the slow and easy breezes and sweet teas that makes Southern exposure life-fulfilling. Schooled in Southern Illinois, thrived in Houston, Texas, and now awake in the setting sun
...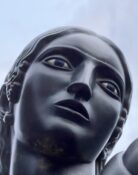 So, here's the deal, ya'll. The CNAME is part of the DNS and the DNS tells the server to open your website. I think? Somehow, in their infinite capacity to screw up websites, GoDaddy changed the CNAME for www.deadmule.com and
...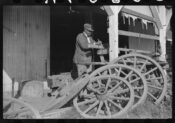 Short and sweet, it's too gosh darn hot to think. I know you know. Take a few minutes out of your day and peruse a few bits of short fiction. And, thanks to prodding from a friend (you know who
...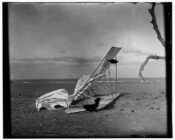 Southern Legitimacy Statement: Too often, our Native American past has been ignored or left out of Southern history. Here in Fayetteville, Arkansas we have a long connection to the Cherokee Nation. From 1839, when the John Benge detachment on the
...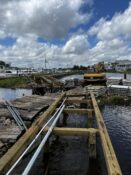 Lots of excellent writing coming your way in just a few scant days. It's pretty damn skippy, I'm telling you. Bonus, it's May Day and some of the month's posts are already published!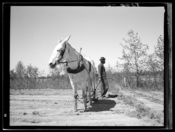 Just read this in Gardens and Guns, a magazine out of Charleston, SC that is surprisingly good (despite the name). "The beautiful thing about Southerners is how happy they are to tell you all the evil things that other people
...